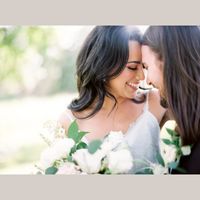 The Good Latimer song "This Little Moment" could make the Tin Man feel his non-existent heart (listen here: http://hyperurl.co/thislittlemoment).  It's a well-crafted song written by Aaron Salinas and sung soulfully by Michael Zaring (aka Zee).  The first time I heard it I liked it, though it was very different.  In a rough demo, Aaron had put together a quick guitar arrangement with some backing strings and a soft, subdued vocal take (think Paul Simon).  Though he sang it on the demo, Aaron intended for Zee to sing it in the final song.  And boy did Zee nail it.    
In the actual recording, Aaron laid the groundwork by recording the guitars and bass, while Michael Klym added his own piano part separately.  Zee took the demo home with him to craft his own vocal rendition.  Meanwhile, we spent days working out the orchestration, moving it from just strings to a full-blown orchestra with brass, woodwinds, strings and percussion.  When it was done, it was a beautiful piece of music.  All that was needed was Zee's vocal.
So… Zee comes in to record, and starts to sing the song in a strong, bluesy, soulful voice.  It was an excellent performance, but very different from the demo, which we based the arrangements on.  As I began mixing the song, it became very apparent to everyone that the full blown orchestration was not going to work.  Zee's performance was so raw and emotional, it didn't need strings to tell you how to feel (like they do in the movies).   So, we scrapped the orchestration and completely stripped down the song.  Instead, Michael Klym added a beautiful haunting piano solo; and Aaron followed that up with a moving guitar solo.  We kept a few strings in, but only in the instrumental section.  On the plus side, if the band ever plays this song live with a backing symphonic orchestra, we have an alternative arrangement ready! 
Special thanks to our guest drummer Hubert Payne, for laying down the core groove on this song (we added additional percussion on top of it).  Hubert is currently the drummer for Nashville band Little Big Town, and is by far one of the smoothest drummers I've ever heard.  He has a distinct style that is so fluid that it locks you into a song; and you don't even realize it.  Here's a great article about Hubert in Drum magazine: http://drummagazine.com/hubert-payne-of-little-big-town-discusses-the-breaker-his-upbringing-and-his-career/.  If you are interested in his services, contact Hubert at: https://www.airgigs.com/user/Hubertpayne.